Hello there hope you all had a fabulous pancake day with some of my odd toppings!!
So the day of Valentines is soon to be upon us and unless you are not single and actually in a relationship you are probably spending this Valentines day with some chocolate tea and a Netflix marathon or on the beach with family somewhere (like myself, will talk more later on). So if you are doing just that then why not make yourself your valentines and treat yourself with these things I just made up:
Bath Time : Treat yourself to a nice big hot bath with a face mask and a big old bath bomb and why not watch Netflix in the bath too.
Chocolate Time : Buy yourself some chocolate, it's not hard there is chocolate everywhere with Easter just around the corner!!!!!!!!!!!
That Thing You've Had Your Eye On : Kinda self-explanatory, so grab your purse and order it!!
Tidy Your Room : I know it sounds hard but it is pretty rewarding when your room is nice and tidy!!!!!!
Like It, Buy It : Find something you like and kinda want then purchase it and there you o, another gift for yourself!!!!!!!!!!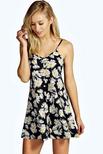 Wardrobe Re-Vamp : Treat yourself to some new clothes and maybe get rid of them items you haven't worn or don't like anymore or are too small, my favourite place to get clothes is currently, BooHoo it's well priced and hey have some nice stuff on there!!
Skin Care : Take more care of your skin by buying some nice products!!!!
New Paint : By yourself a nice eye shadow pallet or mascara or something nice that you can use when ever you want to feel good about yourself.
Go on, treat yourself this Valentines Day and enjoy the single life.
Hope to see you soon,
BYE!!!!!!!!!!!
*The next post will be this time on Wednesday as I am going on Holiday to the wonderful coast line of Norfolk and so I know that I probably wont have a chance to post as there will be no internet, and if so it will be bad internet so I do apologise but they should be a post next week hopefully Wednesday but I do have the dentist and a new carpet being installed so I will try but I apologise in advance if there is not one.
Forgot to upload on Wednesday but I found WiFi at a chippy!!!